We were set the brief to create an attractive wall to either side of this gateway. The customer asked for a curved top tieing in with the existing wall and then rising up to match the gate.
Stone was gathered from the adjoining field where an old wall had fallen into disrepair many years before.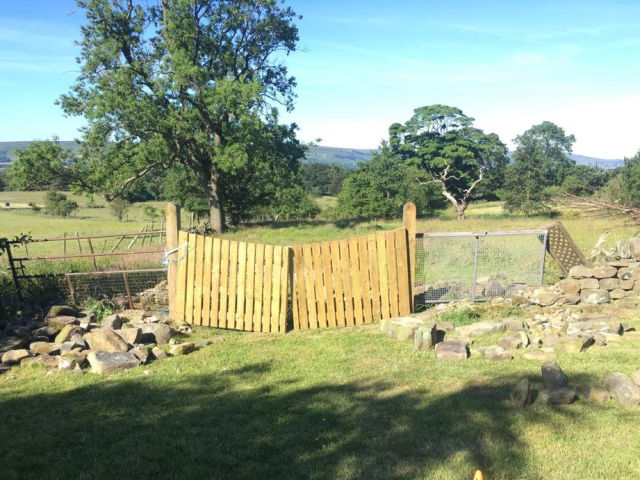 The site before work commenced.
Cheeky pony paying us a visit and checking out the craftmanship.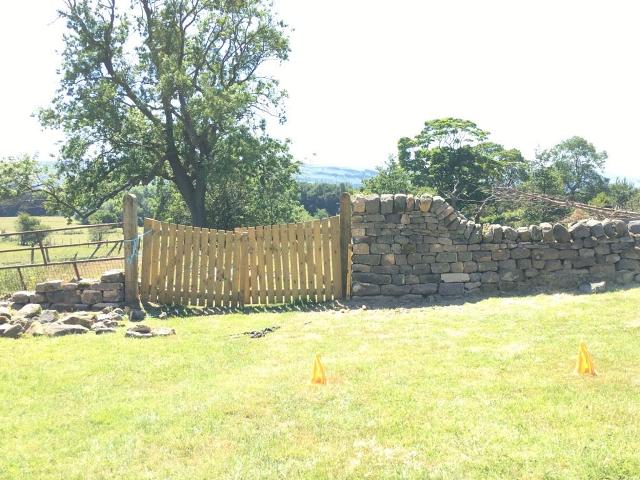 First side complete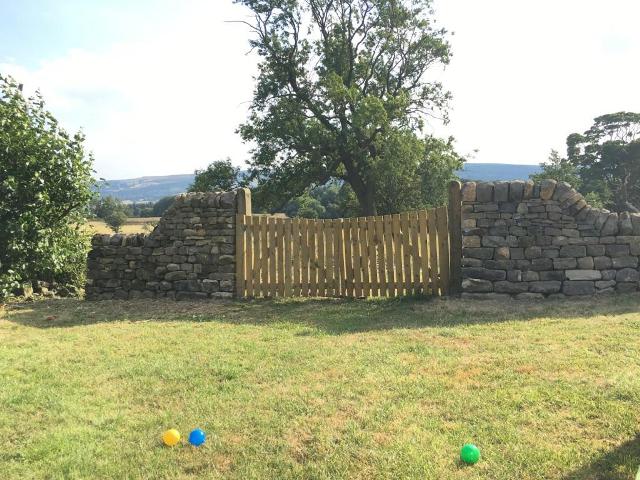 The finished project. The wall to the left finished where the land drops away to a ditch.