The customer wanted to be able to turn the soil over and landscape the garden in the future. So, to avoid any disturbance to the dry stone work and reduce the footprint of the stone wall, we suggested a block wall to be concealed on the inside. The customer chose to construct the block work himself as it was never to be seen. We completed all the stone work resulting in a fantastic, sympathetic addition to the rural garden.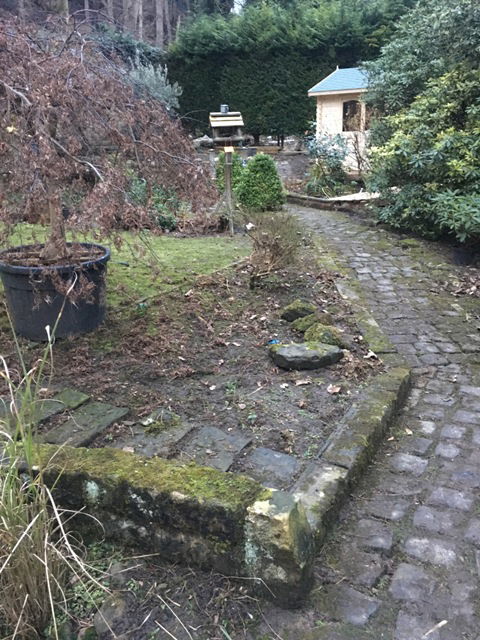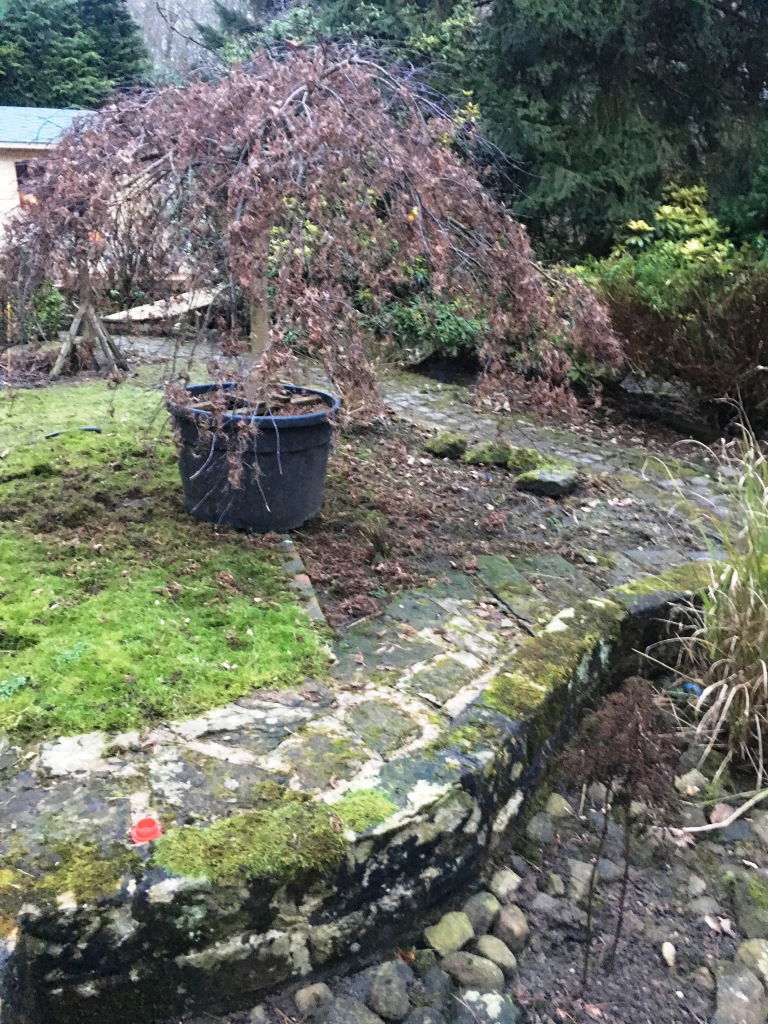 Marking out for the curvature of the dry stone wall.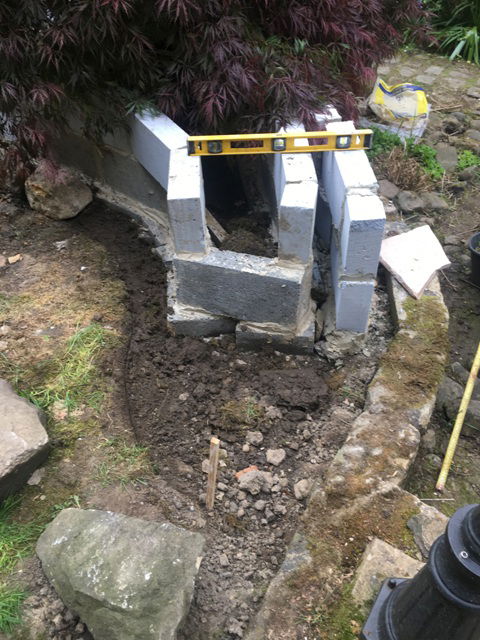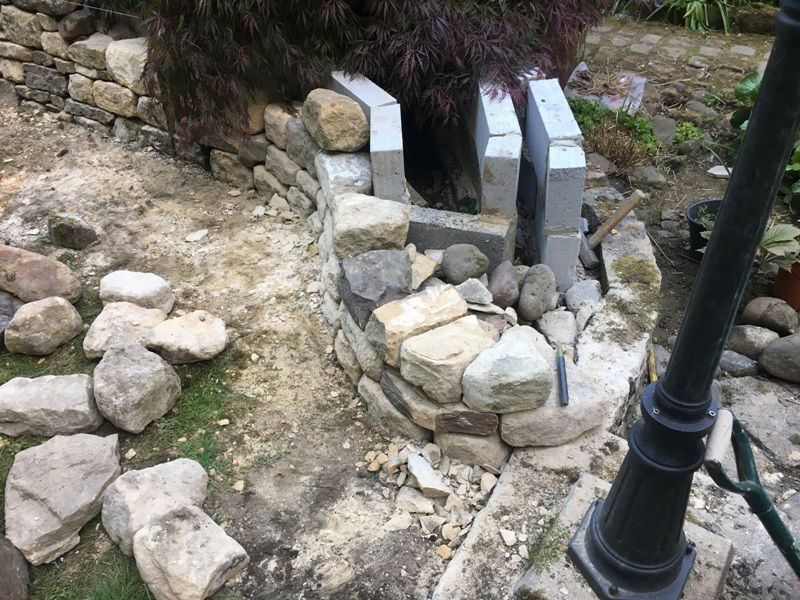 Aligning the seat, the customer had acquired a large piece of timber from a canal gate and wanted this to form the base of the seat.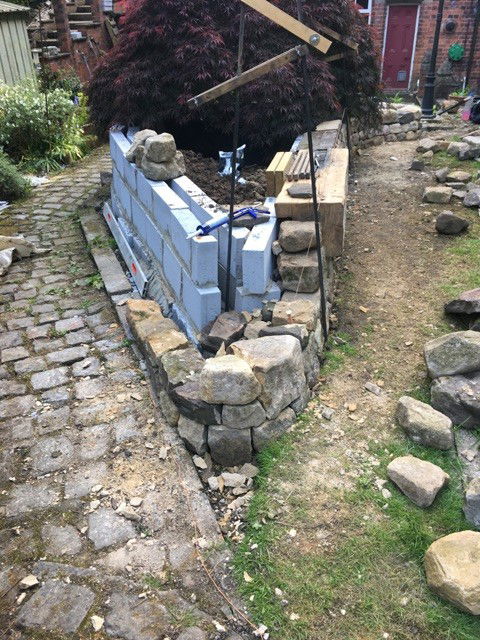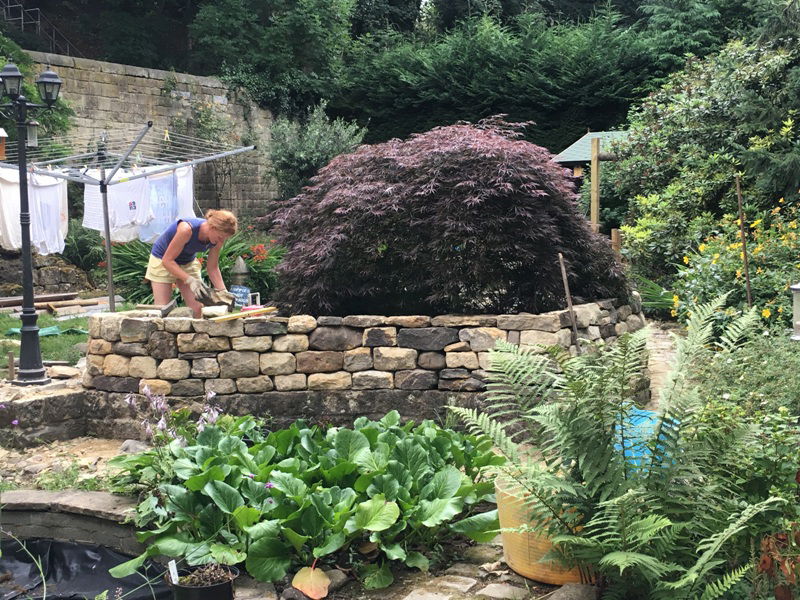 Stone had been collected by the customer from around his garden, surrounding farm land and locations where they had been undertaking ground work, the variety of stone available produced the rustic and characterful look which the customer desired.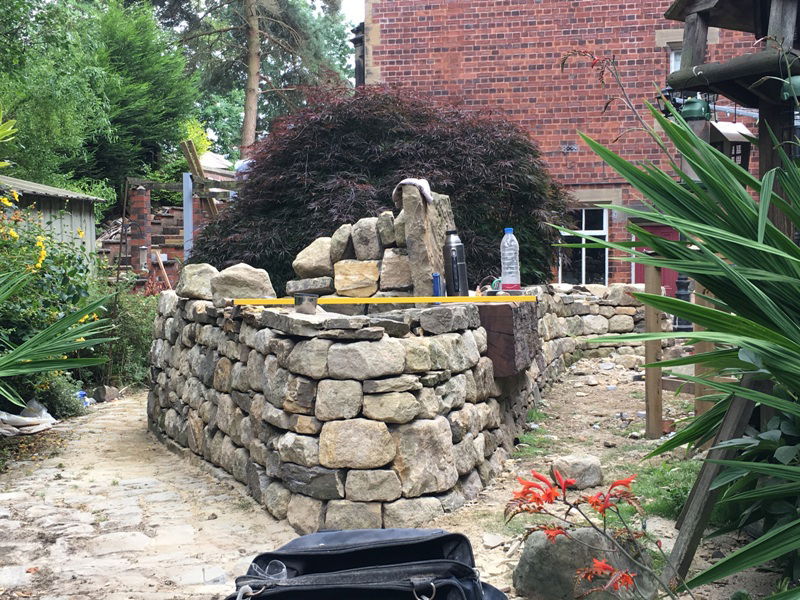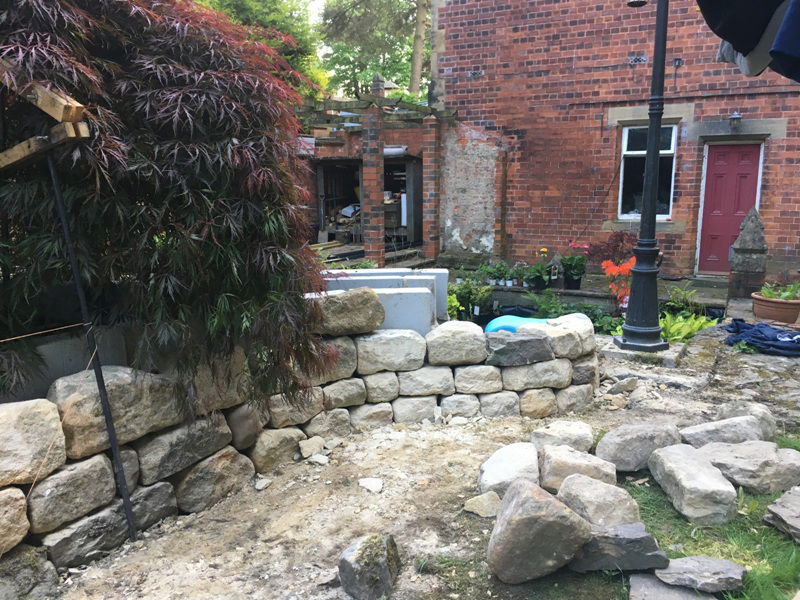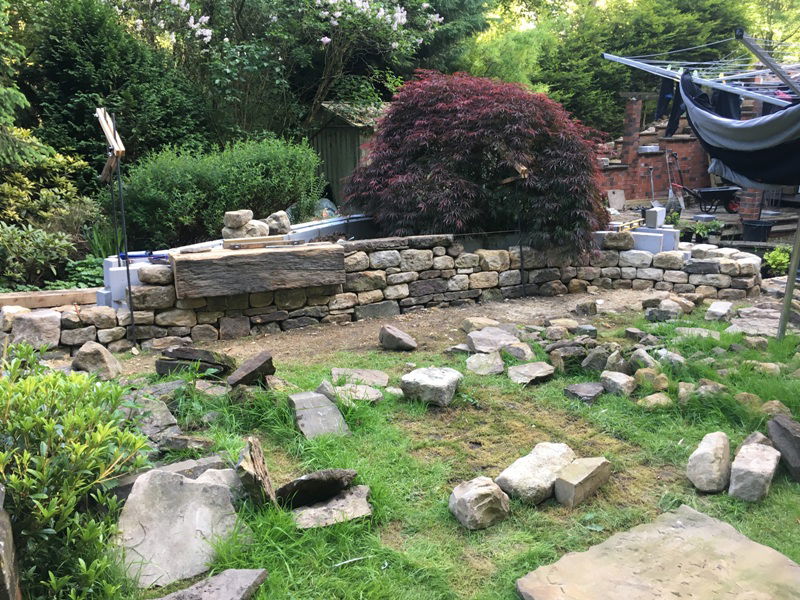 We returned later in the year to complete the tops when the customer had sourced the copes. Almost all of the copes were finished by hand ensuring they followed the curvature of the wall.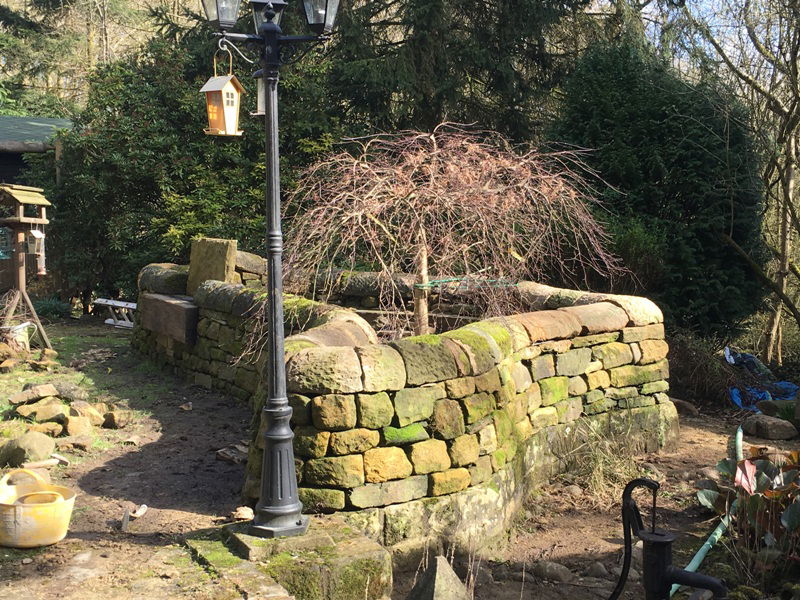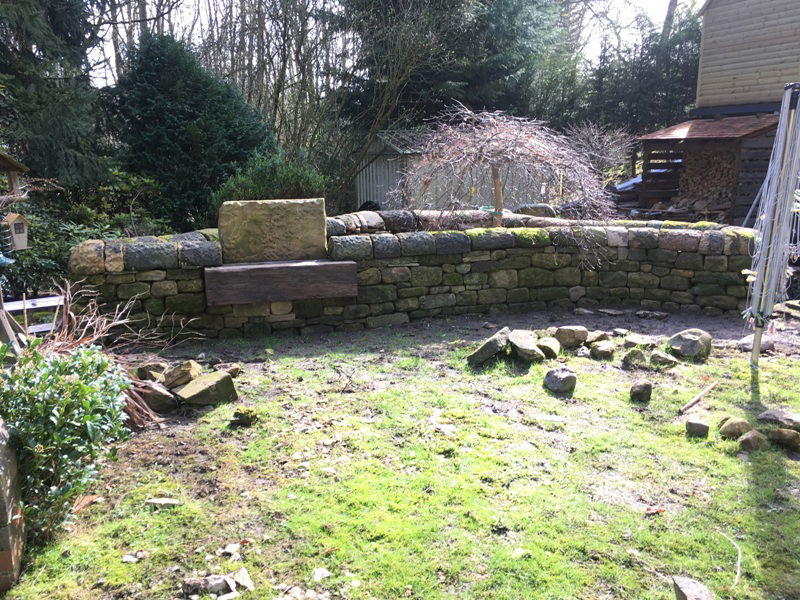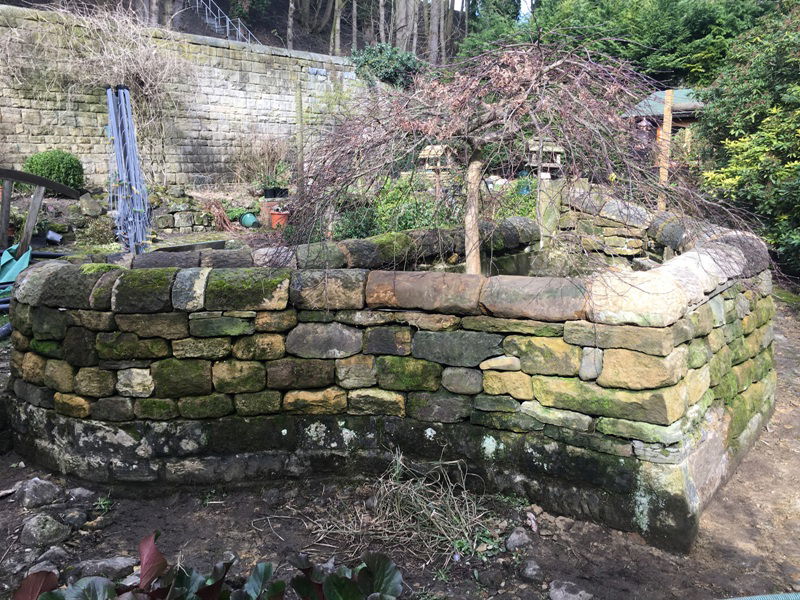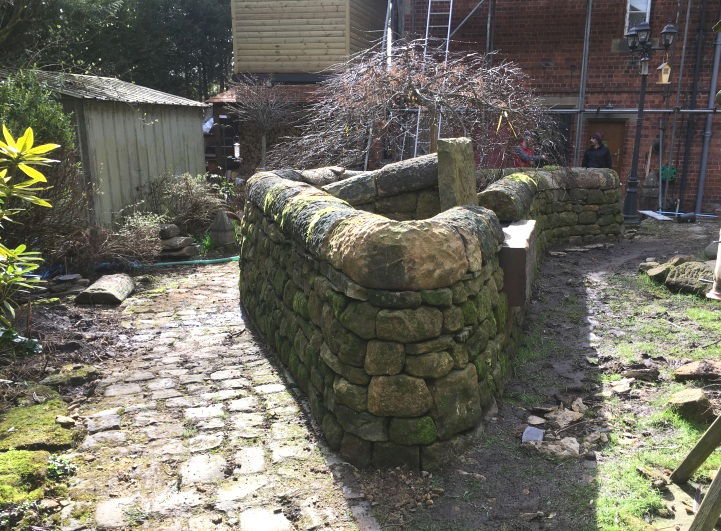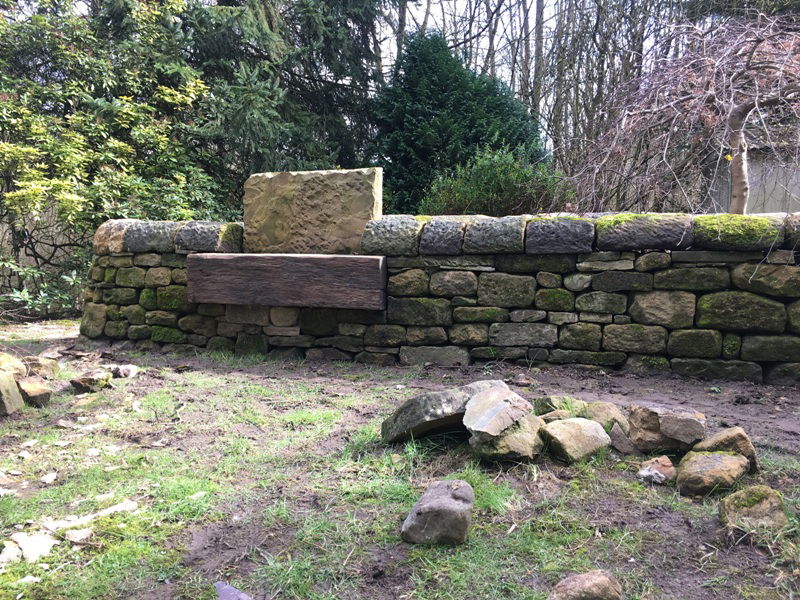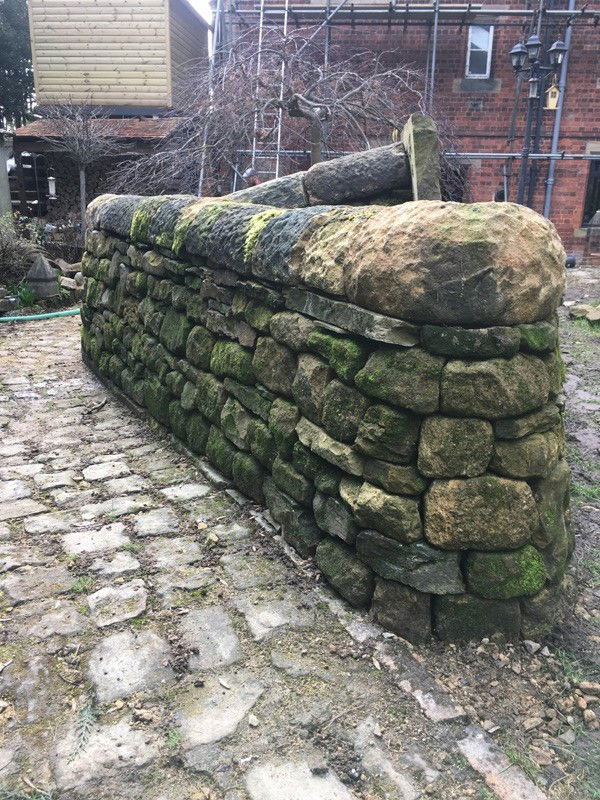 We returned to completed another small project the following summer and the planter was looking fantastic with the acer tree in full leaf.